Garage Foundation Options
Garage foundation is identical to home foundations, in fact most foundations for garages and homes share the same detail. Discover different foundation options that can be used for garages.
Details 4, 5, 12, 13, and 14 can all be used for garage foundations.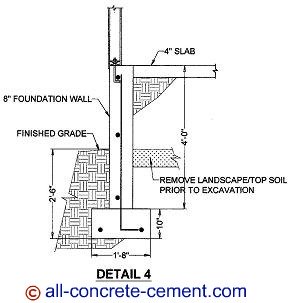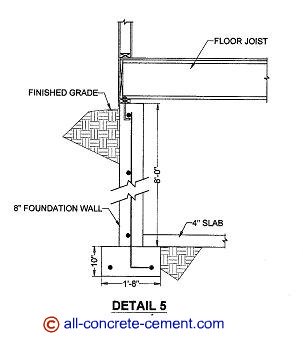 For home properties that are lower than the city street, detail 4 can be a viable option to build up the garage floor to a higher elevation.
This will be critical in minimizing water flow from the street in to the property and garage.
The 2'-6" dimension shown in detail 4 is for frost line depth.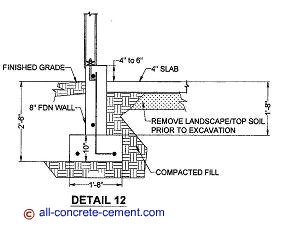 In a garage floor buildup application, the footing depth needs to be as deep as shown perhaps deeper in order to counter the surcharge load caused by the added fills material.
If the floor buildup will be 2 feet higher than existing ground level, the footings and foundations may require to be designed as retaining walls.
In such case a license design professional such as structural engineer or civil engineer will need to make the recommendations.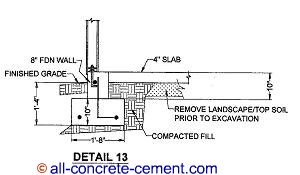 Detail 5 is an option where the garage floor is built as suspended concrete slab for parking while below is a living space or storage.
In such application the suspended slab can be concrete slab on metal deck, formed concrete slab, or precast concrete deck.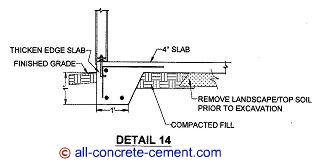 Back to garage foundation
More on foundation footings home foundations Go to all-concrete-cement.com